(The Answer: INCUBATION)
A-Squared LAMP Groups is a certified startup incubator that is a unique business education nonprofit. When you register with us, you are not alone. We are working with you to holistically develop both you and your idea so that you can successfully sustain it over time while maintaining your joyful excitement for your idea. Incubation by definition is the term....."referring to the unique and highly flexible combination of organizational development processes, infrastructure, and people designed to nurture new and small teams by helping them to survive and grow through the difficult and vulnerable early stages of development. Incubation reduces the risks involved in start-ups by providing a platform for balanced growth." A-Squared LAMP Groups' Gold Group membership is our low-cost way of providing solid beginning incubation services for less than a third of what for-profit incubators offer. Gold membership is the exploration, examination, definition, leadership development level that allows full space to understand & test the viability of your idea, group, work, self, and focus. We are a safe space to soft-launch and gather support in real time to launch and sustain with success. Why is this incubation time more precious and necessary than coming to market quickly or hurrying to get people "signed up" for a worthy idea?
Failure is a built-in reality of every startup.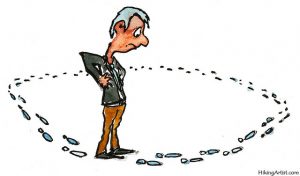 Great ideas, good products, profits-on-the-books businesses, informal groups with interested involvement, teams with great missions - all can fail, even if they have been technically operating for a long time. Even if they are still officially "making money" on their books. Failure is inherent in their earliest beginnings, often rendering leaders incapable of seeing, changing, or acting later when they need to do so. In the early stages, much can be done to counter it.  Those who are risk-averse may put off doing anything about their ideas or service - or go so too slow and miss opportunities. Those who are risk-embracing may act quickly but lack the experience or knowledge to see the inherent failure signs or longevity of change measures. By not addressing the real failures and risks up front, a talented smart person can lose their confidence for other endeavors or take away the wrong launch lessons into the next venture. We are tired of seeing amazing people (more than half of them women) hurting themselves needlessly. Build smart groups, teams, businesses, & organizations with our help. Change your reality!
Failure is an actual reality.
Informal groups or teams typically don't last more than two years if fully and successfully functioning, most often breaking into opposing splinter groups or ineffective ones that fail to accomplish their intended purpose.

Nonprofit 5-year failure rates typically hover at 50%, with most nonprofits going out of full compliance within two years. 

After five years, the survival rate of for-profit companies that go it alone without the benefits of incubator support is only 44 percent. 33% of all start-up businesses fail in their first five years, and 66% of them will fail within 10 years.

According to small business statistics in 2019, over 90% of small businesses will fail. 

According to Christian research organizations, over HALF of the top ten reasons Christian ministries fail include: lacking people skills, unrealistic expectations, or inept planning. Many ministries fail to go beyond its initial vision of its own inspired start; and often its leaders become desperate, disillusioned, or fatalistically relying on unseen forces instead of doing the principles that work.
The false optimism of thinking, "I am different and won't be in that failure number" does not protect from failure. Nor does it prepare leaders to succeed. Incubation does!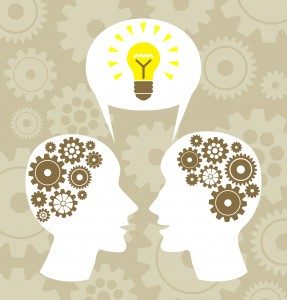 Research shows that there is a solution for success! ALL of the reasons for enterprise failure can be mitigated by working with an experienced professional certified coach in a full incubation organization relationship - not going it alone! Incubation ensures that startups are designed from the very inception to be responsive (not reactive), connected (not contractive), monetized for sustaining itself (not leader-funded), and growth-oriented (not capacity-limited). Business startups nurtured in an incubator have a 5 - 10 year survival rate of over 87%, says Tracy Kitts, the COO of NBIA, to Business News Daily. Incubators provide timely guidance through an established development process that streamlines and optimizes the organization being built.  The principles are applicable to all formal and informal groups, teams, businesses, nonprofits, and even ministry or service endeavors.
Though not an exhaustive list, most startups tend to (a) launch too early, (b) have no business plan [or have a great looking business plan that is totally ineffective or applicable to actuality], (c) are based on bad estimates of who will be interested in your idea or group, (d) stay hopeful about [but not actively appeal] to those who will support and join it, (e) remain too dependent on leader-funding, (f) over-invest in promotion or advertising, and (g) utilize personalized sell mechanisms falsely thinking that it means they are "responsive" to its target. All of these reasons - and more - mean that pre-launch preparation is crucial. Incubating your group, team, business, ministry, or nonprofit with us gives you time to build lasting success.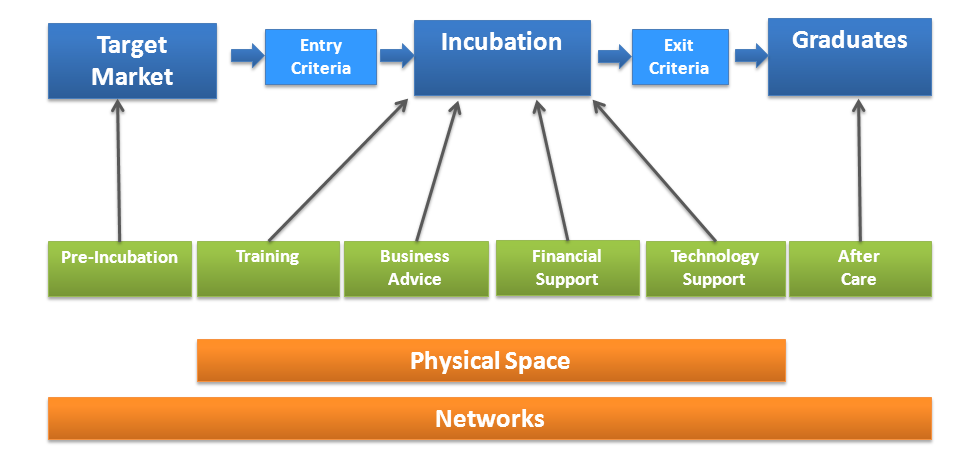 Start off as a Gold group member to begin the interactive process of researching your idea, testing its support, and experimenting with its mechanisms in preparation for an incubated soft launch. In a safe environment, if the endeavor is not viable, it can be tweaked, changed, and honed with low-risk at the pre-incubation level. Once honed, we utilize the MAPS business plan to walk leaders through the rest of the interdependent process. Graduates who launch successfully may then "up" their membership to Platinum where we help with venture funding preparations and change management mechanisms to leverage their startup into its next independent stage.
Why choose A-Squared LAMP Groups over other incubator groups?

[dt_sc_fancy_ul style="quote" variation="red"]
We host ALL types of organizations in every level of development.

Most incubators only focus on business development, and many solely seek technology startups. We utilize and provide organizational tools that work to develop small private groups all of the way through to product-launching businesses in any field. This includes specialized faith-based areas that allow for Christian ministry, religious services, and ideas to be developed.

We host your group AND develop your group with its own project that can be soft-launched through us for as long as is needed - when it is ready to be fully independent.

Typical incubators only provide internal mentors for you to pitch or soft-launch ideas on your own. They coordinate this internally to keep you in their own community rather than preparing you to create your own networking community. We partner and empower you with resources and connections to form your own unique support and mentor network for a successful public launch.

We are NOT competition-driven.

Most startup groups only help fund or provide launch services to the winners. You are a winner with us at any stage. Your graduation is when you and your organization are ready to move to the next level for management and growth.

We do NOT have a pre-set timetable that pressures and forces you and your organization's development.

Most startup groups have set programs, time-tables, and graduations. We provide a place where you can learn at your own pace with our support and encouragement wherever you are in the process.

We do NOT employ an applications process that eliminates ideas before they have fully formulated.

Most startup programs involve "selling" your idea pitch to be approved into their program to develop it. We believe that you have to develop yourself and your idea at the same time, growing the vision at your own pace.

We provide coaches in a wide range of areas for holistic development of new executives, startup leaders, or team coordinators and their ideas.

Most business coaching is canned, designed to put your idea into a particular business "box" into which you must align yourself and your brand of leadership to fit. Our approach is to partner with you to create the structure around your idea that naturally, skillfully, and intentionally matches you.

We build both coaching, consulting, and learning hours into our services so you are operating on an integrated development plan forward.

Most learning provided at incubators, startup programs, coaching companies, or consultants leave it up to you - so long as you're interested, just pay for it and figure out how it applies on your own. We help focus your learning on what will move you and your group forward with the best impact.

We operate 100% as a nonprofit dedicated to helping you be successful.

Most incubators, startup programs, and coaching or consulting services are for-profit organizations that may or may not have an add-on nonprofit aspect for some of their work. Thus, their performance measures focus on sales dollars, paid participants, and number of launches rather than the sustainability of the initiatives and people involved. You will undoubtedly get up-sold and spammed constantly. Our performance measures are different. It includes the goal of creating community. We encourage positive leadership interaction by you, interdependence among your own members or supporters, and your organization or group's eventual independence in a sustained way. We do not spam you at all.

We don't take additional fees for the crowdfunding you do for your group or your project.

That is unusual. Most crowdfunding sites assess charges up to 18% of the donation plus the normal credit card processing fees. We don't. We think that is stealing from both the donors and the recipients we are trying to help. Only the regular processing fees are deducted from the donation amounts, which we don't control.

We collect and account for donations for your group's sponsorships.

No one else offers this benefit. We provide a funding account in our system so people can donate to your group online, by text message, or on a smartphone. We also provide an additional form for your project that can be fully customized for what you want it to say, do, or give. Notifications from forms go directly to the leader of the group. A quarterly report of online, text, or smartphone giving is provided to the leader if there are donations to their fund.
[/dt_sc_fancy_ul]