LANGUAGE LEARNING – BE COMPETITIVE, GO GLOBAL
Have full access to ALL languages, ALL content, and ALL levels for each language. Everything included for the same low price! Choose any or all of more than 60 available languages, 24 ESL modules, 25 speciality language modules, and much more. (Click to view languages.)
A-Squared LAMP Groups offers the entire program with annual access to ALL levels (beginner through expert) and ALL content in EVERY language for only $179, which includes the complete language license for one full year. This is less than half of what the competition charges. Plus, you can register your entire family or team - up to six, for only $425 - a bargain at only $70.83 per person!  This is an excellent gift idea, and each member gets his or her own independent dashboard, connection, and whatever language choices they want!
Click on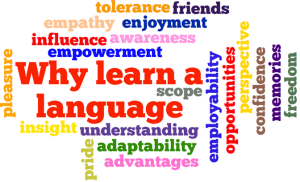 the link below to get access to your language learning.  Once payment is received, a unique code and URL link will be sent so you can access your language dashboard, add household members if applicable, and choose your language.  Begin anytime!  All other details and information is provided in the language program.
Languages for English Speakers to Learn
Arabic, Egyptian
Arabic, Iraqi
Arabic, Levantine
Arabic, MSA
Armenian
Azerbaijani
Bengali
Chinese, Cantonese
Chinese, Mandarin
Croatian
Czech
Danish
Dari
Dutch
Farsi, Persian
Finnish
French
French, Canadian
German
Greek
Greek, Ancient
Greek, Koine
Haitian Creole
Hawaiian
Hebrew, Biblical/Modern
Hindi
Hungarian
Icelandic
Indonesian
Irish
Italian
Japanese
Kazakh
Korean
Latin
Malay
Malayalam
Norwegian
Pashto
Polish
Portuguese, Brazil
Punjabi
Romanian
Russian
Scottish Gaelic
Serbian
Slovak
Spanish, Latin American
Spanish, Spain
Swahili
Swedish
Tagalog
Tamil
Telugu
Thai
Turkish
Ukrainian
Urdu
Vietnamese
Yiddish
Sign up today to expand your experiences, prepare for travel or business, or connect globally. Register Now.
Learn English in Your Own Language
English for Arabic (Egyptian) speaker (الإنجليزية للمتحدثين بالعربية) English for Arabic (MSA) speakers (الإنجليزية للمتحدثين بالعربية) English for Armenian speakers (անգլերեն հայերի համար) English for Chinese (Cantonese) speakers (教粵語人士講英文) English for Chinese (Mandarin) speakers (针对中国人(母语为普通话)的英语学习) English for French Speakers (Anglais pour Francophones) English for German speakers (Englisch für Deutschsprachige) English for Greek speakers (Αγγλικα Για Έλληνες) English for Italian speakers (Inglese per Italiani) English for Japanese speakers (日本人のための英会話) English for Korean speakers (한국인을 위한 영어) English for Korean speakers (한국인을 위한 영어) English for Polish speakers (Angielski Dla Polaków) English for Portuguese (Brazil) speakers (Inglês para Brasileiros) English for Russian speakers (Английский Для Русскоговорящих) English for Spanish (Latin America) speakers (Inglés Para Hablantes De Español) English for Turkish speakers (Türkçe Konuşanlar için İngilizce) English for Vietnamese speakers (Tiếng Anh Cho Người Việt Nam)
Sign up today to speak with confidence in English. Register Now.
Specialty Modules
Experience any of the 25 specialty modules that include things like Medical or Librarian Spanish, Japanese Mimetic, fun Pirate linguistics, texting in another language, or Mandarin Zodiacs, as well as other cultural learning modules like Russian Superstitions, Arabic Etiquette, Italian horse-racing in Sienna, or Oktoberfest German.
Sign up today to experience the full range of extras at your disposal. Register Now.
MORE OPPORTUNITIES
Your Class or Seminar Here
Share your skills, talents, and interests. Like
@A2LAMPS
on Facebook, Follow
@A2LAMPS
on Twitter. We will post more information periodically about our program to help promote the success of our members. Become a member today and learn more about how to share your skills, talents, and interests. Click Membership page to join with 100% tax-deductible donation.
2017 - Scavenger Hunts
Smartphone Learning Tour.
 Complete a series of challenges as you walk, drive, or bike the tour and earn points.  Does not expire and can be activated on any day at any time for groups of 2 - 5.  Develop team and leadership skills and have lots of fun. Choose from:
Atlanta, GA (Belle of the South)
Big Bear Lake, CA (Mountain Resort)
Catalina Island (Island Conservatory)
Fort Worth, TX Stockyards (Cowboy Country)
Los Angeles, CA (Entertainment Capital)
Seattle, WA (Coffee & Waterfronts)
Temecula, CA (Wine Country)
Tombstone, AZ (Wild West & Saloons)
Great as a gift. Only $50 for 2-5 person teams, 1 - 3 hrs of fun!