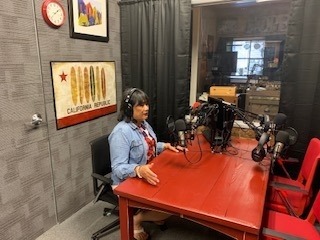 Rhodie-Radio Show References
Listen Now: https://www.facebook.com/ontherhodewithjesuswithrhodiefisher


Ministry & Organization Language Project
Language Scholarship Council.

Join a friendly team that will provide scholarships to people, ministries, and organizations who may need it. Personal benefit includes access to your own language learning, which includes the biblical languages & global ESL, too. Enroll

NOW

for 2021.

Ministry Language Learning Program.

Varying partner package options for ministries of all sizes that increasingly includes benefits and systems to help your learning program get started. Link found

HERE

.
Radio-Referenced Christian Resources
Christian Membership. Access to private Christian-only pages, forums, and areas within our site. Your membership is 100% donation to help our work. Join NOW, select Christian option from pull-down menu.

Link to program-referenced "Four Calls" on page 89 of the devotional, The Gospel Path,

HERE

.

Link to program-referenced "Kingdom Work" definitions on page ix of the devotional, The Gospel Path,

HERE

.
Worker-Empowerment Career Program
We have the program structure for providing holistic on-site training that combine individual, partner, team, group, hosted, and networked learning options for practical guidance and interdependent career growth. Each program is carefully designed to align outcomes with host-partners bringing our program into their sites. To help fund these, simply make a donation online and designate it for the Learning Fund and select We-Career LA. Or text donation to 626-427-3630 and complete the one-time bank-encryption security set-up. Interest forms found HERE.
Target: Women.

Focused on promotability and leveraging support for career path decisions and ownership skills for building empowered success.

Target: Differently-Abled.

Solopreneurism development focuses that teaches business principles for growing independent options for income and skills empowerment.

Target: Veterans.

TBD.