This fund includes our group entity learning programs: Language Learning (ESL & more), Worker-in-Progress (professional development), Sustainable Rural Development (resource access), & Under-represented Group & Business Startups.
Global Expressions Language Learning.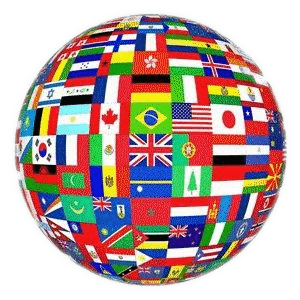 Professional "edge" increasingly means being bi-lingual. We offer both individual language learning and group-coordinated language learning opportunities. The individual language learning option is available for a donation of $179.00 per person through our development services "shop". In addition, special donor partnerships help subsidize access and coordinate community language learning with us utilizing one of two donor packages in our Global Expressions Project. All of our paid donor memberships receive this benefit for free.
Worker-in-Progress Partnership.
Programs that provides peer-to-peer professional cohort learning designed to address (1) professional development for career reentry, misemployment, or underemployment into workforce. In addition, it includes programs designed to develop (2) new women-owned/led entrepreneurial enterprises, mentorship programs, businesses startups, or new ministries/nonprofits.
Sustainable Rural Development Resource-Sharing.
Program establishes partnerships with local entrepreneurs and community leaders to provide a "hub" physical location project as well as designing local specialized programs that develop people, entrepreneurs, solopreneurs, ministries, or businesses for success in order to activate local economies in depressed or underperforming rural areas in the perimeter of larger cities.
Under-represented Group Startups Mentorship
Program that provides assistance and specialized training for under-represented groups entering an industry, professional field, service market, or geographical location when beginning their startup endeavor.
Click on the Give Now button and make your pledge today. Annual goal is $20,000. 

1 http://www.outsidethebeltway.com/english-speaking-people-dont-speak-second-languages
2 http://english-tonight.com/why-do-people-learn-english-9-most-common-reasons