My Top Ten Tips for Bloggers
These are my top 10 11 tips for new Food Bloggers. The ten things I wish I had known when I started food blogging! So, you have heard all of the buzz about food blogging and think you want to join us? Let me give you the real scoop on food blogging before you jump in!

1) Find your voice! The thing that readers really connect with are online presences that seem genuine! Be yourself! Try to engage with your audience! They will reward you with engagement, comments and interest.
2) Do your homework. If you want to learn about blogging, the best place to learn about blogging is by reading food blogs! I know this sounds simple but if you find blogs that interest you, you can gain inspiration from them! Gain ideas, styles and techniques.
3) Have reasonable expectations. No matter what you have read, you will not make a bazillion dollars working from home in 2 months! Blogging is a ton of work, especially to get started! No one will even see most of your early posts. Hopefully, your friends and family will support you in the beginning (although, don't count on it!)!
As to the bloggers that claim they are making tons of money and only work 10-15 hours per week? Well, maybe. For the rest of us meer mortals? False! Maybe .01% (or less) of those who start, will be "struck by lightening". Like any other business, your blog will take time to get established and make money!
4) Similarly, like with any other business, there are start-up costs. If you are short on money, you can make it work with less, but don't be surprised for it to take longer to get established and start earning a decent income!
5) Immediately start your Social Media accounts in the name of your blog and post to them on a regular basis! Facebook, Instagram, Pinterest and Twitter are pretty much mandatory. Other Social media sites that will get you pageviews for your blog are, Yummly, Mix, and Reddit, to name a few. Pinterest, probably being the most important in the long run, because it will drive the most traffic to your blog.
If you have great friends and family on Facebook, that may get you some page views early in your blogging journey. Ask them to share your posts on their timelines to increase your exposure!
Then...
[dt_sc_button link="https://www.binkysculinarycarnival.com/my-10-top-tips-for-new-food-bloggers/" size="large" variation="blue" textcolor="#000000" align="right" target="_blank"]Read More[/dt_sc_button]
[dt_sc_clear /]

[dt_sc_hr /]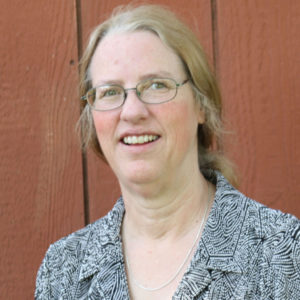 Beth Neels is a hard-working entrepreneur who has launched numerous successful businesses over the past 30 years. She is currently focused on growing her food blogging business and partners with major brands and companies to test their products. She is passionate about sustainable food, home-cooked meals that are healthy and locally sourced, and about environmentally friendly growing practices. Her recipes and booklets can be found on her site, www.binkysculinarycarnival.com, and she is a Member Mentor for A-Squared LAMP Groups.