Building Community: "Chocolate for Your Soul" Wellness Walk in Crystal Canyon
February 23 @ 11:30 am

-

3:30 pm

PST

Free – $5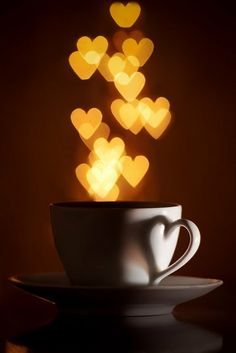 This FREE post-Valentine's Day walk begins in Angeles Forest at Crystal Lake café. Gorgeous canyon views, pine trees, and possibly some lovely SoCal snow dusting await. Volunteer-led, we will provide water and hot cocoa to you. Dress warmly in layers & wear no-slip shoes. The video below was taken in March of 2018, but the weather may be much warmer, too. There is a lovely little canyon café to buy hot chili (we recommend it highly) or other snacks and drinks. We will meet together in front of the Ranger Station at the top. Park in front of the café or in the nearby day use area next to the ranger station.  You will need a parking pass to keep your vehicle there while we meander. Don't worry about the forest daily parking pass since we will have some available for its face-value cost of a $5 donation to us when you arrive.  RSVP BELOW.
REGISTER ON OR BEFORE 8:00PM 2/22/19. A cell phone number and a meet-up photo of the volunteer(s) leading the walk will be sent to the email or cell phone that you used when you registered. There is no cell phone coverage after 10:45 am on the day of the event.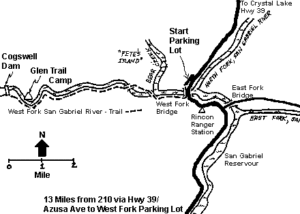 Directions: From 10, 60, or 210 Fwys, exit Azusa Blvd and head NORTH toward the mountains. Keep going and follow the signs until you reach the Crystal Lake area. Past the recreational vehicle area, East Fork, and West Fork turnout. The signs will lead you directly there.  MAP: https://goo.gl/maps/6gRum7ToQ732
Bring your dog (on a leash, with waste bags). Bring your stroller (and children). Bring your friends & relatives (in or out of wheelchairs). Bring bikes, if you like. Invite your neighbors. Bring your own snacks and other needed items, and wear comfortable non-slip shoes and warm clothes in layers. Just walk at your own pace, relax at your own chosen stopping places, and enjoy the beauty of nature while getting some post-Valentine's Day exercise. It is our value of community that inspires us to connect people together with activities like this. All participants will receive a trial membership from us. Come feed your soul in the outdoors and enjoy the event with others.
Tickets are not available as this event has passed.